Vintage hair Stylists: The Carita sisters
Sunday September 28th 2014
Hair and beauty visionaries, the Carita sisters who many assume were French, were actually from the town of Salardu in la Vall d'Aran, Spain. Fleeing war and poverty they headed for France settling in Toulouse. At 14 years of age Maria began her training as a hairdresser with her sister Rosy following shortly afterwards. With their attention to detail, creativity and ambition they were soon in demand and managed to start their own salon in a former butchers shop in Toulouse. Their fame grew and in 1943 they opened their own salon in Paris on the renowned Boulevard, St Honore. The Carita sister's it has been said were the first to see the face behind the hairstyle looking at a woman's features and enhancing her beauty.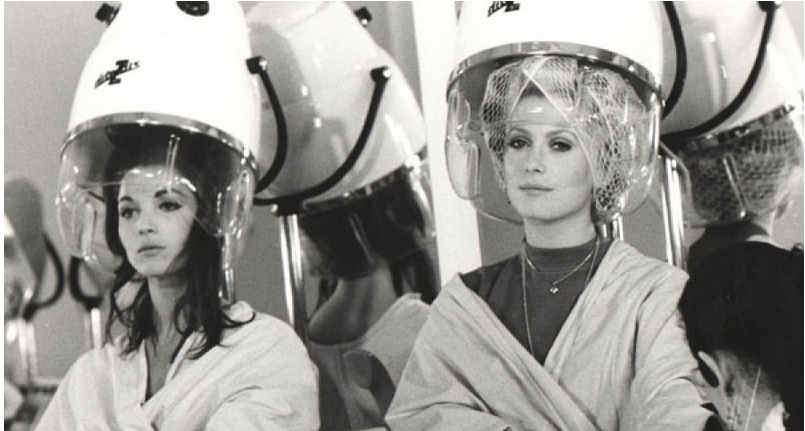 The Carita sisters really opened up the world for women in hairdressing – until then the leading stylists were primarily male.The sister's would become pioneers in beauty and hairdressing and played a big part in the transition for women into this profession. Working as leading stylists through the 50s to the 70's their clientele included A list of celebrities actresses and royals. They were also key in re-introducing and making popular the use wigs and hair pieces in the 60s.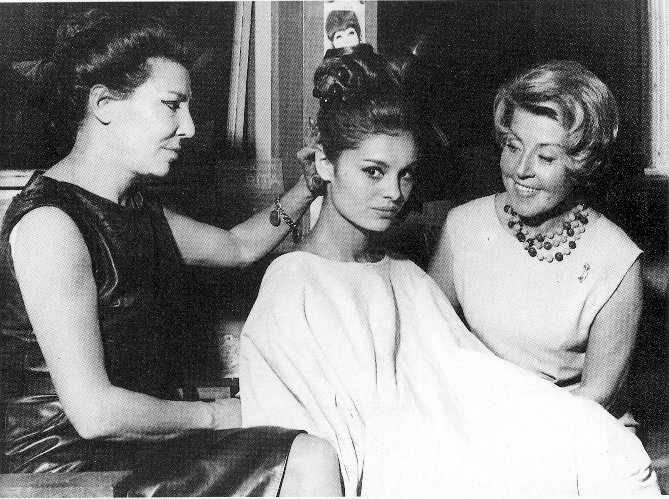 The sisters Maria and Rosy also opened a school to teach the art of beauty and hairdressing and their influence and techniques had a huge influence on future generations. At the same time, they launched their own range of skin and hair care products and become one of the first hair and beauty companies to look at the global market..The products are still available today.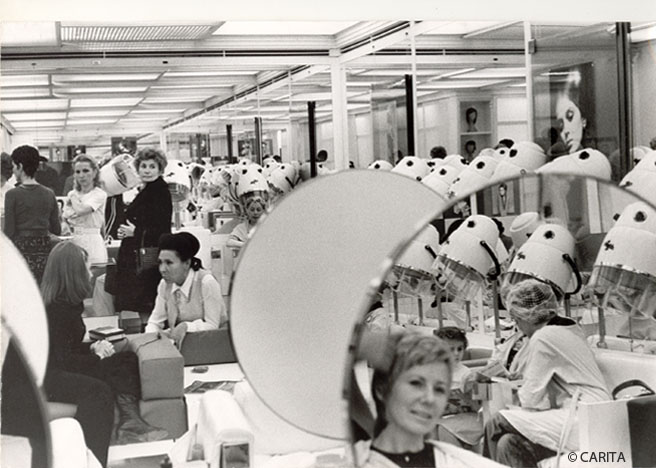 Amanda X (Lipstick and Curls)