Vintage Hair and Vintage Make Up – A glance at what defines a decade of style!
Tuesday January 8th 2013
I talk a lot about certain decades and style influences but some people still find vintage style confusing and with similar styling techniques spanning the decades it is sometimes difficult to define an era or fashion trend.

I think the times really have changed and we have more of a relaxed approach to our appearance. This has developed over a period of time. I think Women have always taken their inspirations from film, fashion and media and nothing has changed today. You only have to look at stars on the black and white screen in the 30's with their strong black and white image to see how this affected fashion and beauty of the day. Obviously the Second World War had a huge impact on the way the average women looked in the 1940's. make up was minimal but hair was always exceptional like the icons of the big screen. The birth of Technicolor films in the 1950's played a key role in the appearance of the woman of this age. With Advertising more powerful than ever women were encouraged to look amazing both at home and at work, I do smile when I see advertising campaigns featuring women hovering in their high heels for instance, this was a very glamorous time for women and the pressure was on to look good for your husband and your neighbor!
The most popular look I get asked to recreate is a 1950's wave, red lip and heavy black line. This look has been made popular buy modern celebrities such as Dita Von Teese, Scarlette Johansen, Emelda May and many more. It is a great look and looks amazing on everyone!
A quick overview of the style and look of the past decades and how to get the look –
1920's – This was a very decadent era, haircuts were short and blunt and dresses and underwear were loose giving a rather flamboyant appearance, the hair and make up was in keeping, the eyes and lips were as dark as possible and the skin was porcelain, almost like a black and white movie still!
How to get the look – Apply a black eye shadow or pencil to the eyelid and smudge in to the socket line. Keep all else neutral and apply a deep plum lipstick. Gel or spray hair so it is flat to the head. Try in cooperate a wave to the front section of the hair giving a finger wave. This can be done with gel and a comb.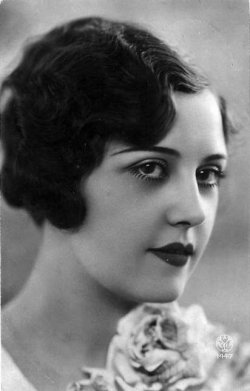 1930's – This look developed on from the 1920's it was less wild and had a more elegant edge. Hair was still short but softer, with curls tight and brushed around the nape of the neckline. Long hair was also pinned and shaped into the nape of the neck. The make up softened too, the lips became more ruby in colour and the eyes became less heavy. Dresses were cut more on the bias to hug the figure giving a distinct silhouette for that time.
To create this look you need to smoke the eyes with a soft deep shadow. Lips are deep red in colour but brighter than the 20's. Set your hair in curls and brush out and pin so the curls fall and wave around the face and the back of the neckline. Keep the rest of the style flat.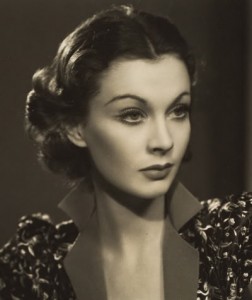 1940's – There was a notable change within this decade and due to shortage of absolutely everything! The style from this decade was affected. Make up was very neutral with only a groomed brow and a red lip to define the decade. Women began to experiment more with their hair and sculpted new fashionable hairstyles to compensate for the lack of available beauty products. An iconic hairstyle of this time was a Victory Roll, this was actually I fighter plane maneuver and consisted of a roll in a circle shape placed at either side of the front section of the head.
To create keep very neutral, neutral eyes and a pillar box red lipstick. Set your hair in rollers and brush out and shape, giving height to the front section.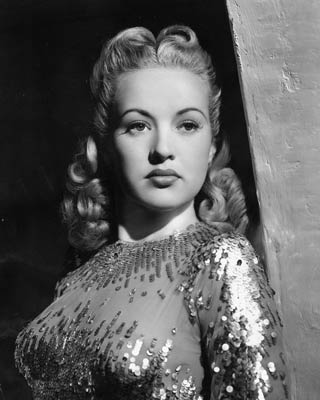 1950's – The 1950's saw the birth of the teenage and whilst the red lipstick was still a very purchased item there was now so much more choice and teenagers explored a new range of cosmetics in shade's such as Lavender, peach and rose. Hair became longer and the beehive and ponytail became popular towards the end of the decade. Tops and pants became tighter and dresser used a great deal more extravagant fabrics creating a long floaty A line shape.
To create the iconic 1950's look you will need to backcomb the hair a great deal. The hair was wavy and high. Lips were more peach and cherry and the eyes lined to perfection. Very neutral shadow.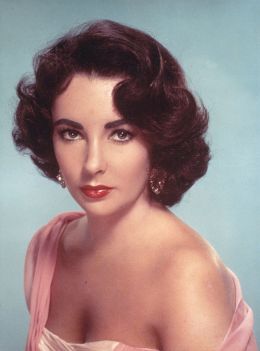 1960's – This decade saw a lot of change. Women were influenced by fashion and fashion was influenced by Art. The 1960's image was very experimental. Women wore heavy lashes and opaque bold colours on their eyes and lips, they grew their hair long, they straightened their hair, they cut fringes into their hair, and they cut their hair in A symmetrical shapes. It was a very important decade for a woman as we could experiment with our image and push the boundaries and conventions. This was an exciting time!
Have fun experimenting with key looks from this decade. Hair was either extremely tall or extremely flat. Make up was very artistic and lashes were full.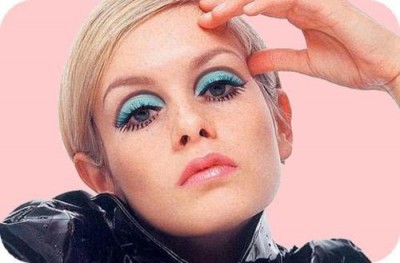 1970's – Things got very glossy in the 70's. Pearlessence was added to nearly everything! So all the bold colours of the 1960's now became very shimmery and pastel in shade, the lips had extra gloss giving a very wet sheen. The hair began to get bigger again too and big loose curls became very fashionable. All in one trouser suits were very popular and wide trouser legs and chunky platform shoes too!
To create a good start for this decade is a good set of heated rollers to create a nice big curl then brush and flick. Shimmery eyes and heavy lip gloss is also a must to recreate this look.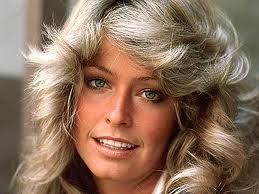 1980's – A real change from the 1970's glossy shimmery look. Fashions got harder, women started dressing like men and Power dressing was born. The 1980's woman really made it her own, and with so many women in high-powered executive jobs the suit was a key fashion statement. The hair was very big and the make up was very, very heavy!
To create this look you would use strong heavy shading on the cheekbone and the brow bone. Also lots of colour on the eyes and lips. The hair was curly big and backcombed.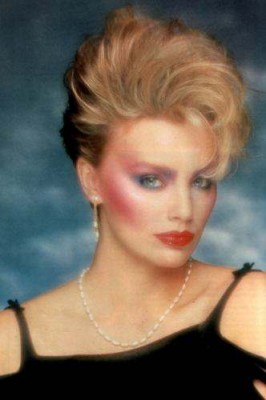 1990's – After all the excess of the 1980's women wanted to look fresh and flawless! Hair was loose, straight and glossy and women wanted to, glow without looking like they were wearing make up. Cosmetic brands like Bobby Brown became popular as they offered a range of colour's, which included, champagne, mushroom, taupe and a neutral lip along with a fresh dewy foundation. Women also began the search for the perfect tan, both fake and natural!
To create this look you will need good foundation and a bronzer. It was a very simple decade in terms of hair and make up styling. A pair of straightening irons perhaps to smooth the hair making it look very natural and unstyled!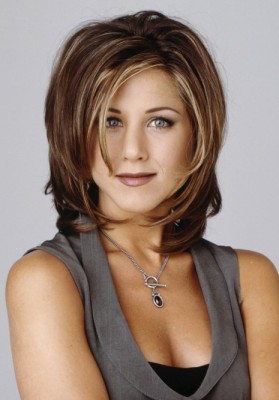 Amanda x Lipstick & Curls