Mexico and the Day of the Dead (Día de Muertos)
Saturday November 1st 2014
At Lipstick and Curls we love the iconography of The Day of the Dead so decided to do a photo shoot loosely inspired by it. In Mexico, traditionally on the 2nd of November, is a time for the living to honour the dead and hope they will listen to their prayers and requests. Traced back to the indigenous culture, the dead are given gifts of toys, flowers, tequila and sculptural skeleton figurines.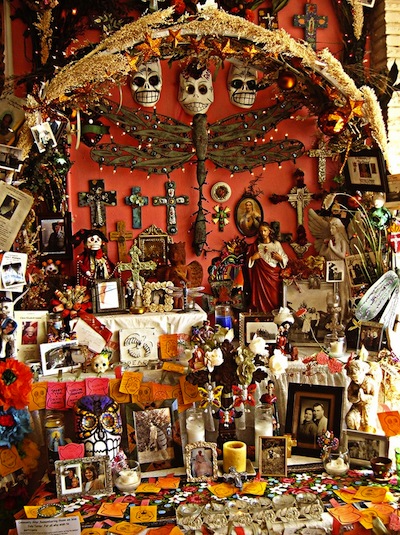 America's relationship with Mexico has had many difficulties, including a war, problems with drug trafficking and immigration but its popular culture has always been a source of fascination. While, films, literature and art, often depict the Mexican people negatively, Mexico the Country is seen as a land full of beauty, rebellion and freedom.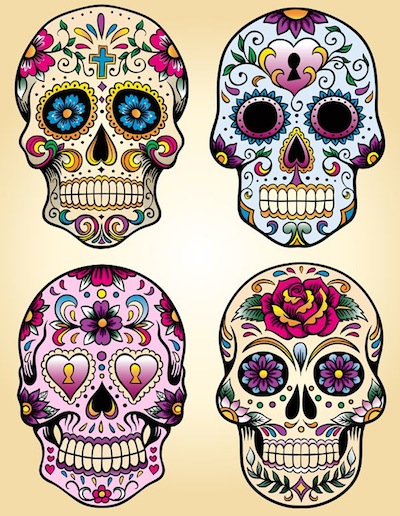 It became a popular tourist destination after the Second World War, as Americans capitalised on the economical difference. From the late 1940's as more people travelled and cinema depicted Central and Southern America there was a surge of interest in exotica, including music, fashion and household interiors. Mexican immigration is also a key factor to the filtering of its culture in America.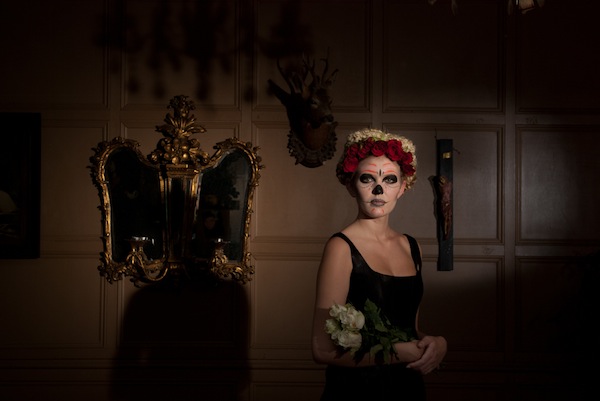 Key items of fashion that became popular from the 1950's onwards were the boho Mexican long flowing skirt, the Mexican embroided jacket adorned with felt pictures of Mexican life, the sombrero, the poncho and the gypsy top. Mexican textiles and prints also influenced a great deal of 1950's garments.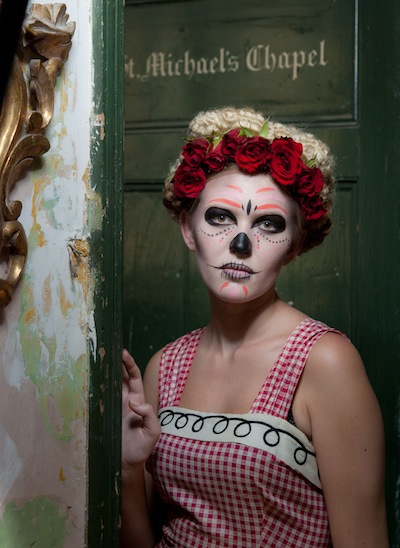 The day of the dead iconography has in recent years become a strong part of alternative and rockabilly fashion. While symbolising rebellion and death, it is the ornamental nature of it style that makes it so appealing. Day of the dead tattoos are increasingly popular with their highly decorative skulls and flowers.
Photographer Nick Von Fiction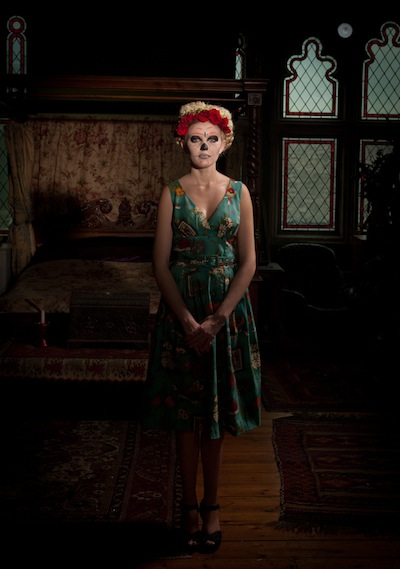 Amanda x (Lipstick & Curls)