Lipstick & Curls' key looks for the Christmas party season
Wednesday December 3rd 2014
At Lipstick & Curls we love Christmas . December is a busy time for us, with lots of your parties and events. Please check our party and events brochure to see if we can help make your event more glamourous.
Below Amanda from Lipstick & Curls shares some of her tips and tricks for the festive period.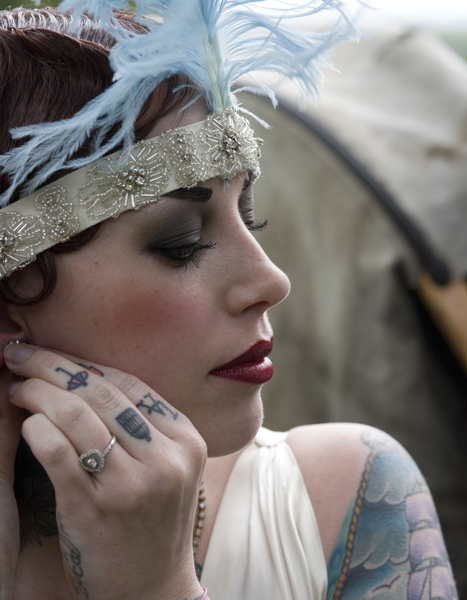 Sultry Curls

This is without a doubt a quick way of adding volume and shape to dull and lifeless hair. There are so many different ways you can achieve a curl and depending on the type of style you are trying to achieve here are a couple of my favorite options for doing so. A wand is a quick and easy way of creating a modern shape to longer styles, try brushing and connecting the loose curl together to get a very subtle stylish wave. Heated Rollers are great for adding bounce and body and giving a 60's 70's curl these don't take much time to put in and results can be achieved in as little as an hour. For a tighter set you may want to try hot sticks, these bendy sticks make curling the hair very easy and also the hot rods work there magic in no time at all. Perfect for 30's/40's styling or finishing a half up/half down style. The Tong is my preferred choice and great for achieving waves 30's or 50's style. Tong the hair and then roll it back up and pin into a pin curl. This is the most challenging of all of the above therefore it will need practice. If you have lots of time you could always roll up your pin curl without the tong and damp hair. This is a good place to start and perhaps by wearing a headscarf you can work this into your daily routine.
Tips:
Always use a mouse or a setting product NEVER use hairspray until the end of the style is complete. Hairspray is a finishing product only!
Remember to brush and shape your curl once you have removed the pincurl/roller. Curls must be styled so don't be afraid to give them a good brush!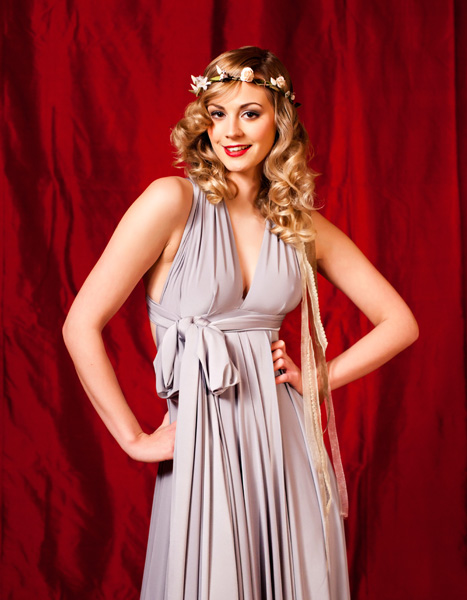 Perfect Brow
Perhaps you don't usually give much attention to your brows. No matter what decade you are choosing the Brow is always a prominent feature of the face. I spend a great deal of time on my own brows as I feel a strong groomed brow is so important and key in defining my style and look. A groomed brow also gives an instant facelift and offers that well deserved pick me up before your party or special event.
Tips:
Seek professional Help! Eyebrow shaping is very inexpensive and one thing that should only be tackled if you have experience in this area.
Try using a mix of a wet product and a dry product to define your brow. A wet or waxy shade is great for lining the brows and the shadow or dry shade can be applied with gentle strokes to fill in the shape.
NEVER use any product with red in I find reddish tones in the brows very unflattering.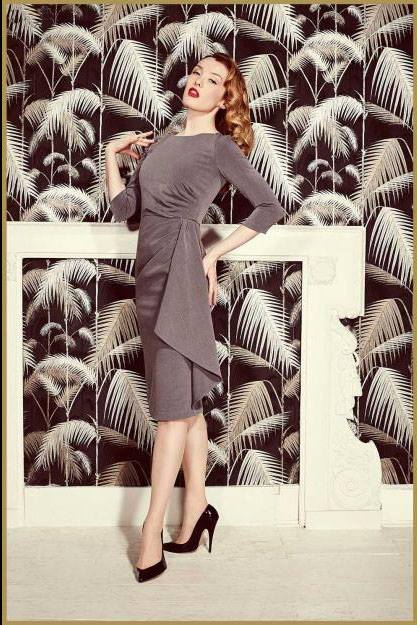 Luscious Lashes
Ok so there not everyone's cup of tea but you have got to admit a false lash gives a great vintage look and are a great accessory for the party season. Strip lashes are perfect for all vintage styles. If you are new to using strip lashes why not try a half strip, great for giving a cats eye look to the end of the lash line and a lot easier to apply. Or treat yourself to a session of individual lashes. These look very natural and last for longer than one day, some will last you the whole of the party season!
Tips:
Always apply lashes with the eye open. You can then see where your putting the lash and this will give a more precise application.
Try the lash on your lash line prior to the glue application. Most lashes need to be trimmed to size.
Defined Lips
It's got to be lips or eyes, or in most cases unless you are going for a brave 1920's 'noir'classic! Most make up looks have a clean soft eye and a strong bold lip. This is my absolute favorite and a great way of working a party look with out a great deal of effort. Red is the shade of choice popular from the 1920's until the modern day.
Tips:
Always use a lip liner. This will stop the lips from bleeding and help create the perfect shape. Choose a similar shade or a shade darker for extra definition.
Try using a Lip Sealant for added longevity. we love Lipcote!
Smokey eyes
Smokey eyes are perfect for a party look. If it's 1920's or 1930's you are taking inspiration from for your party look you will find that Smokey eyes will complete the look.
Tips:
Choose a dark brown to smoke the eyes if you have blue or grey eyes or a grey or charcoal if you have green or brown eyes.
Never try to apply shadow to the eyes with just one brush. I always use a flat small brush to press the dark shadow close to the lash line I then take a dry fluffy brush to brush the shadow and soften it into the lash line. Do a little bit at a time and build up using this technique.
Smudge a black pencil in the lash line using a similar method not forgetting the lower lash line to balance out the shape.
You can also apply loose powder underneath the lash area. This helps with dark drops of powder as with a brush it can all be brushed away.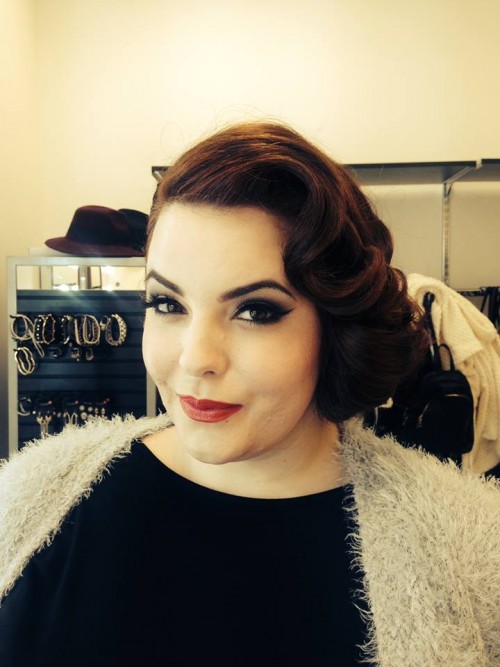 Up Do

An elegant up do is perfect for a party look. With so many vintage classics you will be spoilt for choice this season. Popular styles include a 1930's bun that is curled and pined around the nape of the neck for the more confident a front section can be waved into the bun. A 1940's roll is another great option and one that is fairly easy to do on your own hair. Find a bun roll and cut it in half or a pop sock and stuff with cotton wool. Then roll the back of the hair into a sausage shape and pin around the nape of the neck in a half moon shape. Or why not brush all the hair on to the top of the head in a band. You can then pin and shape the hair around the front of the head keeping the back smooth and neat. This works brilliant for 1940's and 1950's styling. One of my personal favorites is the beehive! A fab updo and one of the most popular styles in history. Split the hair into 2 sections front and back. Wrap and twist and pin up the back section. Then back comb and brush the remaining hair over the crown of the head and nip, tuck and pin. Flatten the front section with a band, scarf or wrap small sections of your own hair around the head.
Tips:
Curl the hair quickly before styling. This will make shaping your updo much easier.
Don't forget to backcomb, the more structured the style you require the more backcomb is needed.
Use a strong hairspray to finish your style.