Lipstick & Curls in German Grazia Magazine
Thursday November 29th 2012
Amanda from Lipstick & Curls was recently interviewed in German Grazia magazine with Sarah Bradley of the mid century hire agency Planet Spudnick, shoe designer Lynsey Hand of Miss L Fire and Katie Thomas of What Katie Did.
Below is a translation of the interview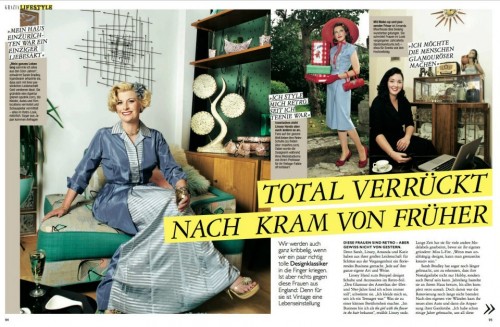 Amanda Moorhouse owner of Lipstick & Curls, specialist in vintage styling
How many thoroughly modern women have looked longingly at the glamorous styles of eras gone by and wondered how they can recreate those looks in the 21st century? Well, Amanda Moorhouse has the answer: her business Lipstick & Curls (www.lipstickandcurls.net) specialises in vintage hair and beauty makeovers for the woman in the street. Aided by her team of fully-trained stylists, she has given thousands of women the chance to shine in true retro fashion, be it in the style of a 1920s' flapper, 1940s' Hollywood starlet or 1960s' hippy chick.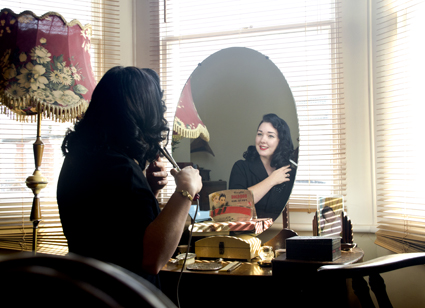 Having studied at the London College of Fashion and then worked as a freelance hair and make-up artist for 12 years, vintage-loving Amanda was inspired to start her London-based business in 2009. "My love of the past had always influenced my work, and my involvement in the fashion and music industries gave me a platform to be creative. I just wanted to help make the world a more glamorous place," she says. "Vintage was undergoing a huge revival, and as I lived in London I was right in the thick of the underground explosion. That gave me the incentive to set up Lipstick & Curls."
What started out as a sideline for Amanda – who had just become a mother – rapidly evolved into a full-time business. "We've been very lucky," she explains. "The brand has had a fantastic reception, and we're always working with new people to develop it. Now the team is larger than ever and we're constantly tweaking our image to keep it current and fresh. I've gained great insight into running a business, as well as marketing, press and product knowledge. The fashion industry is very competitive, which makes me work harder to stay on top."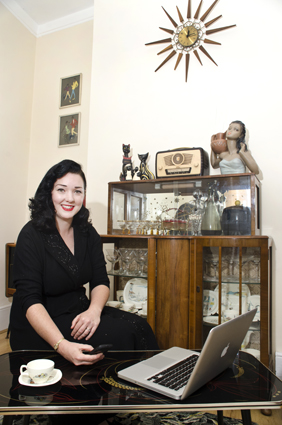 While the theme is vintage, Amanda embraces the digital age: her company is bang up-to-date in its marketing methods and she understands that social media is utterly invaluable. Lipstick & Curls advertises through numerous channels, and with pop-up pamper parlours, bespoke beauty workshops, a vintage bridal service and a corporate events team, it has successfully diversified its brand applications.
Amanda works closely with the media, and regularly blogs, too: this gives her the opportunity to channel her thoughts and research, plus share her latest passions and discoveries. "It keeps things fresh for me as I'm always researching new styles," she smiles.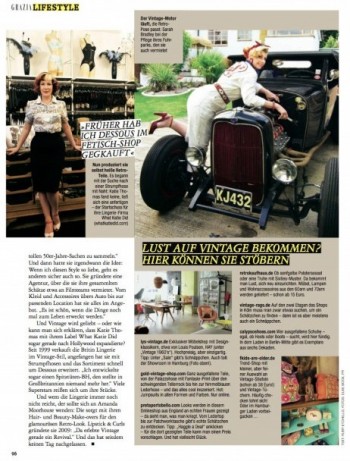 Words: copyright © Ruby Etchells
Photography: copyright © Elke Bock