Lipstick and Curls survival tips for the party season
Wednesday November 20th 2013
Amanda from Lipstick & Curls shares her top vintage beauty survival tips to make sure your party season goes with off with a bang.
1) Anti Shine Products : A party essential, when your out all night and in a hot bar, restaurant or club you need to make sure your make up stays fresh all night. There are a few great options on the market the first and the most obvious being the pressed powder a great way to mattify the t zone and with lots of gorgeous compact designs it is a handbag essential! Another fantastic product and another vintage classic are blotting sheets, a Japanese favourite used by geishas to blot down the heavy shine from the thick make up. You can find a few different designs some come with a dust of powder on the sheet or you can now get a more modern absorbent sheet that just removes excess oil. I love these as they don't give you a chalky finish and avoids powder build up. Finally an anti shine gel, if you haven't tried this product and you suffer with oily skin you will fall in love with this! Not to be confused with a primer that tends to be oil based, this product can be worn underneath foundation and even pressed onto the skin throughout the evening. The effect is immediate again it removes excess oil with out a powder build up which can be greater for someone with a more oily skin complexion.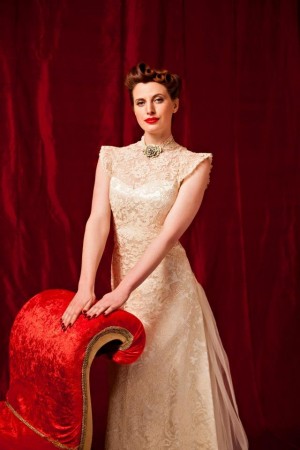 2) Bobby pins : these wonderful little things are the scaffolding of all of my hairdos and a good pin is essential to make sure your hairstyle stays in place for the duration of the evening. A bobby pin is small enough to wiggle into most buns, pleats victory rolls and even down styles requiring shape at the front of the hairstyle. Make sure you use more that you think you need but make sure they are hidden and not on show, keep them a beauty secret!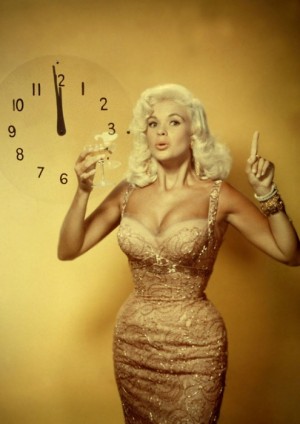 3) Hairspray : Ladies, love it or hate it your just not going to make it through the evening without it! I couldn't work with out this product but I am very fussy in my choice of brand. I use a great deal of this so I need to make sure I like the smell and to be honest the taste!!! I also need a brand that is going to last, go for the maximum strength and my top tip for using hairspray is only use this product when your style is finished, hairspray is a finishing product ONLY. Setting lotion and mouse should be used to set and add hold to the style not hairspray.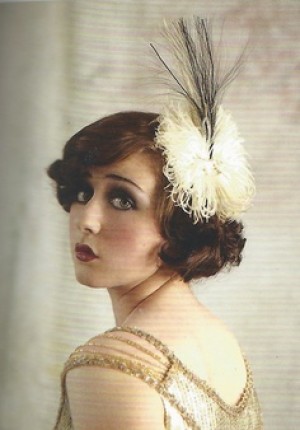 4) The Perfect Lippy! : Whether your going for a glamorous red, a matt pink/nude or even sparkle and gloss it is a party essential and key to completing the look. If it's a special night out don't take any chances with experiments make sure you have a good loyal product that stays or can be easily touched up with out having to redo the whole thing! A lip liner is a must for darker and brighter shades however a reverse liner is a fantastic product for someone going for a softer shade or a more dewy gloss. This is applied to the outside of the lip line and is in a clear shade so no one will notice the line yet you can be sure your lip product will stay put! Blot the inside of the lipstick, an easy way of ding this is the old trick of sucking on your finger! This will make sure that you only remove the inside of the product (not diluting the colour, texture or shade) and then you can be sure you won't be leaving your mark on the glass or the face!
5) Blush/Rouge : is a wonderful product with multiple uses, most ladies can't live with out this product and I am one of those ladies! If you are out in the evening after dark blusher will give you a amazing glow and highlight your features, some products have an amazing sheen or brightening aspect to them which can be subtle yet effective in giving you that well needed boost after a long day in the office! I find blusher also does a fabulous job of evening out patchy or blotchy skin tones so ladies with redness already in the skin could still benefit from this wonder product.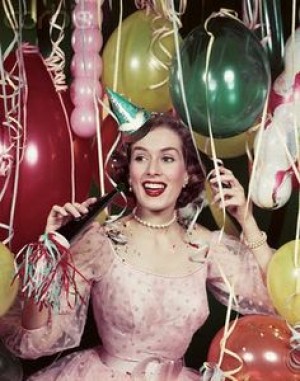 6) Waterproof! : Most eye make up products come in a waterproof option and a must for a night out of dancing. I use waterproof eyeliner when I go out if I didn't my eyeliner would have completely disappeared by the end of the evening! I also use waterproof mascara for evenings out, because lets face it a gorgeous dress and 'the panda look' just isn't attractive!!
7) Nails : Let's not forgot the hands, if it's only once a year still give the nails a file and a polish for this special occasion. I see too often ladies with a fabulous dress, fab hairdo and immaculate face of make up but UN manicured nails. If you don't want to treat yourself to a manicure there are great polishes on the market that are easy to use and don't chip. Always wear a top coat for that extra shine and strength!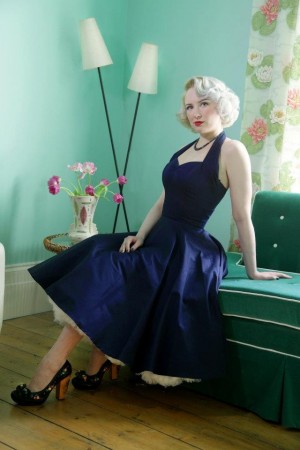 8) Perfume : Probably one of the earliest and first beauty products available and a special luxury item. Don't over do the scent and don't mix either. Just one wonderful subtle fragrance to get you through the night!
Some recommended products
Amanda x ( Lipstick and Curls)