Hungarian film stars from the last century : Guest Blog from Rita of Hen Nation
Sunday January 26th 2014

Hungarians and Hollywood have a relationship that go way back. It's been said that Magyars played a prominent role in the creation of Hollywood. Big names like Korda, Cukor and Curtiz helped shape American cinema. The legend goes that there was even a sign above the door of a Hollywood studio that read, "It's not enough to be Hungarian to make films. One must also have talent." Italian-born director Frank Capra is said to have playfully turned this phrase around: "It's not enough to have talent to make films. One must also be Hungarian." These days, Hollywood comes to Hungary to film big budget films.




You hear less about Hungarian actresses though, apart, of course, from the scandalous Gabor sisters – Magda, Zsa Zsa and Eva. All three were known for their fiery tempers and multiple marriages. In fact, Magda married Zsa Zsa's ex-husband. True story.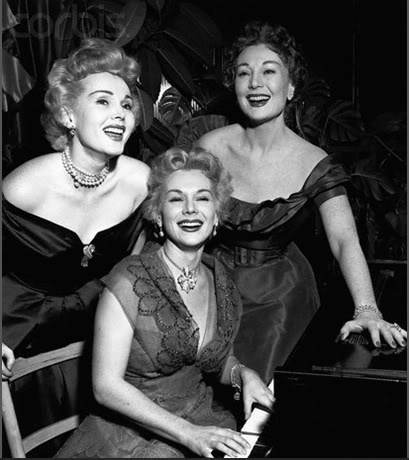 There are however, many Hungarian actresses who may not have made it big in Hollywood but were world-class stars in their own right. They were not only glamourous and talented, they had to be glamourous and talented while surviving political upheavals and wars.
Vali Rácz, often described as the Hungarian Marlene Dietrich, was the darling of the Hungarian public in the 1930s and 40s. In addition to singing in clubs and acting in movies, she also sheltered several Jewish friends at her villa in Budapest. Between April and November of 1944, five Jews lived clandestinely in her home until Rácz was inadvertently betrayed by the husband of one of the resident fugitives. Rácz was arrested by the Hungarian secret police and incarcerated at their headquarters, the notorious Hotel Majestic, where prisoners were interrogated and often tortured before being deported or killed. Through the efforts of her supporters in the underground, she was ultimately released and the Jews whom she had helped managed to evade capture and all survived the war. Thanks to the writing of her daughter, journalist Monika Porter, who published a book about her turbulent life, Rácz's exploits became known in the UK, and she even had an obituary published in the Daily Telegraph. A look at her movie highlights reel shows why she often played the role of "the other woman" - always cheeky, vivacious and enchantingly sexy.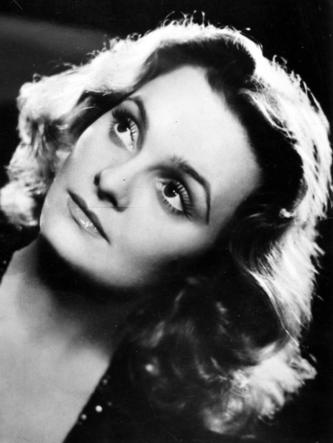 Zita Szeleczky starred in 27 films in eight years and was the called the nation's darling in the run up to and during World War 2, before she emigrated in 1945. Despite reports corroborated by Budapest police that she had committed suicide in Hungary, she lived in Austria and Italy before settling in Argentina 1948. Here she set up the Argentinian Hungarian Theatre, touring South America, Canada and the United States performing before the sizeable Hungarian diaspora, who lapped up her recordings. (I personally remember listening to her records when we visited elderly Hungarian immigrants in Cleveland). Meanwhile, back in Hungary, she was sentenced to three years in prison and siezure of all her possessions for having made regular visited military hospitals lifting the spirits of injured soldiers during wartime. She is said to never have understood the label of right-wing sympathiser she received, claiming that she only had the well-being of the soldiers at heart. She moved to the United States in 1962, immediately making contact with author Albert Wass and continuing to further Hungarian culture abroad. She returned to Hungary and died in 1999 in her villa on the outskirts of Budapest aged 94. Here is a great clip from one of her films "Áll a Bál" (The Ball Has Begun) where she plays Princess Elizabeth, who's just arrived late to her Father's 70th birthday ball: The Ball Has Begun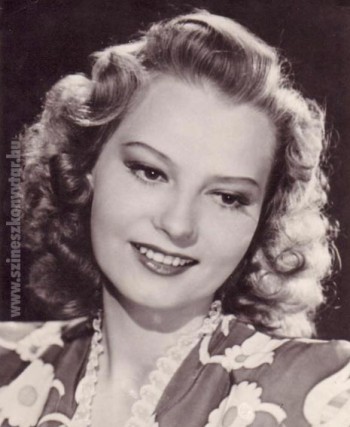 Eva Bartók was a Jewish-Catholic actress described by her former agent as "at one time one of the most photographed women around and one of the most beautiful women in the world", but she was also no stranger to controversy and intrigue. At the tender age of 15 she avoided imprisonment in a Nazi concentration camp during the war by being forced to marry an officer. That marriage was latter annulled on the grounds of coercion of a minor and she moved to London in 1948 where Hungarian film director Alexander Korda took her under his wing. This kick-started her acting career and the brunette went on to star in dozens of mostly B movies in Britain, Italy, Germany and the US, the best known of which was The Crimson Pirate (1952) with Burt Lancaster and Ten Thousand Bedrooms (1956) with Dean Martin, seeing off another two husbands before she reached her thirties. She even found time to fit in highly publicised affairs with the Marquess of Milford Haven and crooner Frank Sinatra, who she later claimed fathered her daughter Deana.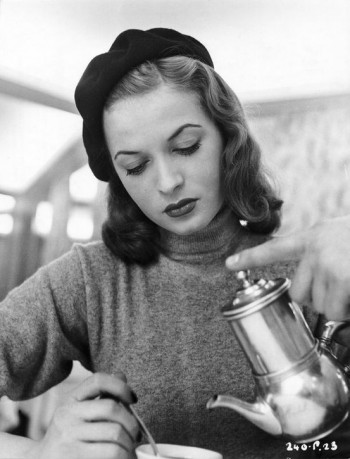 My name is Rita and I'm an American expat living in Hungary. Both my parents were born in Hungary. My father left after the revolution in 1956 and my mother joined him in 1969. I moved to Budapest 12 years ago, I ended up staying when I met my English (half-Hungarian) husband here. I've worked at Hen Nation organising hen weekends here in Budapest since 2005. I had my own hen do here, and have organised them for friends too. If you are thinking of coming, please do contact me, I'm here to help! Oh, and this picture of me is my attempt at a 1920's vintage look for New Year's Eve. I think I did okay with my mother-in-law's real fox fur, vintage lace scarf and pearls.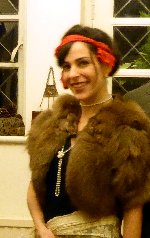 Sources:
Rácz Vali webpage: http://www.valiracz.com/english/index.html
Szeleczky Zita (Hungarian language only): http://www.szabadfold.hu/mozaik/kultura/mi_a_baj_szeleczky_zitaval
http://www.szineszkonyvtar.hu/contents/p-z/szeleczkyfoto.htm
Éva Bartok: http://www.imdb.com/name/nm0058982/bio?ref_=nm_ov_bio_sm http://evabartok.tripod.com/