1950's Classic Set
Monday June 18th 2012
​There are many different ways you can set your hair and so many products now available to us on the market. Most achieve similar results and most women have a preference to which are easier to use.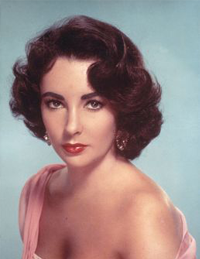 Heated Rollers – Heated rollers are a quick and easy option and widely available new and old (I see so many at car boots these day for only a couple of pounds). Try not to choose a barrel that is too large, it is better to achieve a tighter curl and to stretch and brush it out than to start with a loose wave that will be completely unmanageable. Always wind under and never use these on wet or damp hair, as they won't dry your hair, dry hair only with perhaps a light mouse for setting.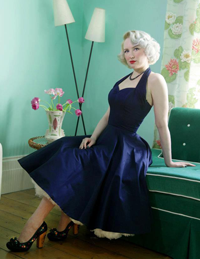 Plastic Rollers – Very similar although more time consuming. Be prepared to allow yourself anything from a couple of hours to a whole day! Hair must be damp and a setting lotion can be applied. If you have a hairdryer hood this will speed up the process. A very effective method of curling.
Hot Sticks – These funny bendy sticks were almost impossible to get unless you hunted them down on ebay at a high price. Thankfully Babyliss have relaunched this classic styling tool and they are now widely available to us all. This is the fastest method of curling in my experience although it can be a bit tricky. Again dry hair and winding small sections under.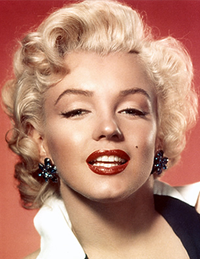 Classic Pin Curl - This is what our starlets would have used and it I still very effective today. Take a small piece of hair and either tong and pin in place of if on damp hair you can wind hair up and pin and sleep overnight. Most girls find this an easier look to do as a scarf can be worn and the curls easily disguised.
When your curls are ready and the rollers removed you then need to brush into shape. Don't be afraid to brush through, as a good curl will be easy to shape. Keep brushing until you have the desired look then finally spray or pin to hold the style.
Amanda Moorhouse x
Lipstick & Curls